Online Conference 
With Covid-19, Online meetings have entered our business life, but the service providers we trust have not been able to provide the best service for our businesses due to heavy traffic on their networks. 
The Best, Safe, Reliable solution is to have your own branded teleconferencing system that will keep you online and your business going. 
Time to have
Your Own Conference
Let CSI Technologies build the conference system infrastructure for your business based on your needs, then go ahead, video chat and conferencing with the entire team. In fact, you can invite your guests to join your meetings.
📐
Features
 

On-Demand Webcast

Recording & Playback
Video Call Full HD
Audio Calls
Video Streaming
Share your desktop, presentations
White Board (Canvas)
Voting

Participant

Management

Starting and Joining Meeting

Meeting Management
Instant Messaging

File

Transferer

        

                                               

 

Slideshow
Discussion Boards
And More…
🔒 Security
It encrypts all content sent from the server to the web browser. WebRTC libraries for audio, video, and screen sharing transmit real-time protocol packets (RTP) over user datagram protocol (UDP) via Datagram Transport Layer Security (DTLS), and media packets are encrypted using Secure Real-Time Protocol (see SRTP ). All this provides a high level of built-in security for your streams.
What Are the Advantages of Video Conferencing & CSI Technologies?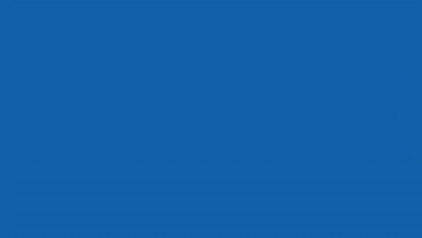 Technology is best when it brings people together.
What are the Advantages of Video Conferencing & CSI Technologies?
CSI Technologies provides many Add Inns applications, organizations, customizations, optimizations, branding and more for your business at less cost with after sales support. 
.
Enable the Digital Workforce
Video conferencing software not only creates a more collaborative meeting culture in your organization, it's a foundation for enabling today's digital workforce. Video meetings help teams maintain human connections, irrespective of physical location, which speeds up decision making and improves your ability to collaborate globally.
Simplify Management and Usability
Teams need access to collaboration solutions that enable them to come together through audio conferencing, video conferencing, screen sharing, and real-time instant messaging.
But relying on too many desperate solutions can make things too complicated. By deploying a unified online meeting solution with a simple centrally managed user interface, teams can focus on their meetings instead of having to troubleshoot every meeting.
Rally Communication and Culture
Today's workforce prioritizes mobility, flexibility and modern forms of communication over private offices and seclusion. Bringing remote workers face-to-face with in-office workers can increase productivity and reduce travel costs at the same time. Comparing travel costs and video conferencing costs shows that video conferencing is a real winner.
Whether your company is made up of remote workers, is globally dispersed, or simply emphasizes a healthy work/life balance, video conferencing has the unique ability to bring the human connection of face-to-face communication to every interaction.
Increase Communication Reliability
Video conferencing provides a fast and secure way to communicate with your teams. As video continues to evolve into a business-critical function, it's important to prioritize and support enterprise-class service reliability in your solution. 
Increase Value and Reduce Redundancy
The total cost of ownership (TCO) of maintenance and licensing for multiple vendors adds unnecessary costs and complexity for the end users of the solution. 
5 Reasons Why Your Company Needs to Embrace Video Conferencing Now